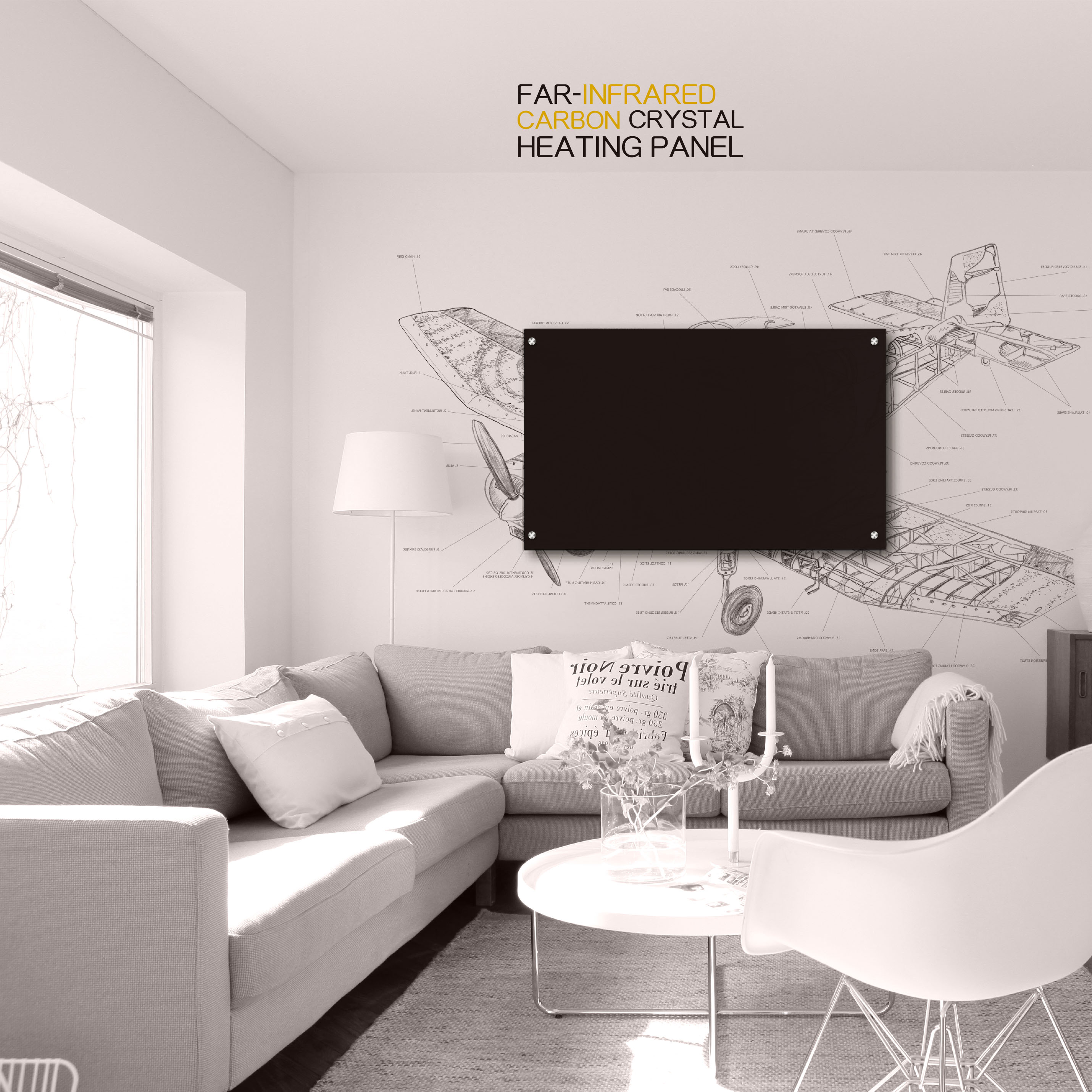 Far Infrared heaters provide a heating solution for all your home living areas that add to the aesthetics of your house whilst keeping you comfortably warm. We pursuit a new natural,
healthy way of life, allowing you to enjoy the pure taste and elegant warmly living quality of life.
Your home heating solution
EcoArt-Heating range will provide your home living areas with an infrared heater solution that you will wish you had changed to earlier. A great choice for all rooms in your house, allowing
people to feel comfortable at 3-4 degrees below the air temperature at which they would normally feel comfortable using central heating systems.
All our panels look great in every room, with mirrors being particularly popular in bathrooms and corridors. Why not have a picture panel for your living room in your own stylish frame?
Or a glass panel you can use in your kitchen as a dry-wipe message board? Make your heating work for you in an innovative way. All of our panel heaters are ultra-slim and available in a
wide range of finishes designed to complement your décor. Our white panels can be wall or ceiling mounted and are designed to discreetly blend in to any room in the house.
Our white panels can be ceiling or wall mounted. Because the infrared heats the room itself, cold floors are a thing of the past without the need for expensive underfloor heating. Our
panels are low energy consumption making them ideal to combine with solar, battery storage and other renewable electricity generation for truly sustainable heating.
Combined with a thermostat or our heating system you can heat your rooms exactly when you need them to be warm so you do not waste energy or cost. Set your heater to come on
first thing in the morning and when you are ready for bed so you are perfectly warm when you use your bedroom. Most people like to wake up in a warm bedroom but dislike that stuffy
feeling. Our heaters provide a fresher heat and prevent the circulation of dust creating a healthy living space.